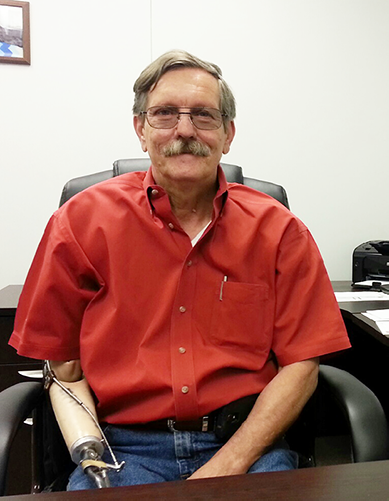 Mark Selep
General Manager
Phone: 325-236-8017
Cell: 940-859-4632
Fax: 325-236-8097
Mark comes to West Texas molding with 40 years of injection, compression, compression transfer, extrusion and assembly experience. Mark started as a material handler at a custom molder while still in high school and learned molding from the ground up while working his way through college. Mark's career includes custom molding, upscale house wares, medical devices, electrical box fitting, and pipe manufacturing. Mark's professional knowledge includes FDA, UL, OSHA and ISO 9001 compliance expertise and hands-on experience with all major injection molding compounds.
---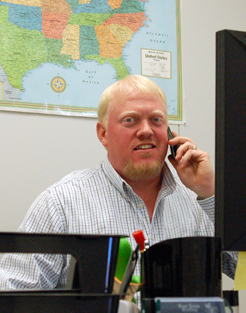 Andy Blain
Manager, Production & Sales
Phone: 325-236-8017
Cell: 325-669-7707
Fax: 325-236-8097
Andy served two years in the US Navy before dedicating much of his career in retail. Andy joined Ludlum Measurements Inc. in 2003 where he was part of the sales team. In 2005 he was promoted to sales manager for West Texas Molding (WTM), a division of Ludlum Measurements, Inc. Andy has enjoyed becoming part of the plastic injection molding industry and has become intimately familiar with all aspects of running the business. He has also been an integral part of the growth and expanded services WTM now offers. He and his wife Anna have four children, Jordan, Jacob, Joshua and Joseph. His hobbies include playing guitar, cooking, hunting, and spending time with his family.
"I am very proud to work for such a strong, family oriented company and look forward to applying what I've learned towards helping our current and future customers." - Andy Blain